Excess Reinsurance consists of a team of underwriting, sales, actuarial and administrative professionals whose character, tenure, and knowledge have been setting us apart since 1988.
Our commitment to customization and creative solutions produces superior outcomes for our clients. Our sister company, Argo Capital Group, was founded in 1996 as a vehicle to facilitate risk sharing for Excess Reinsurance's partners and clients.
We pride ourselves on developing unique solutions while remaining true to our core principles: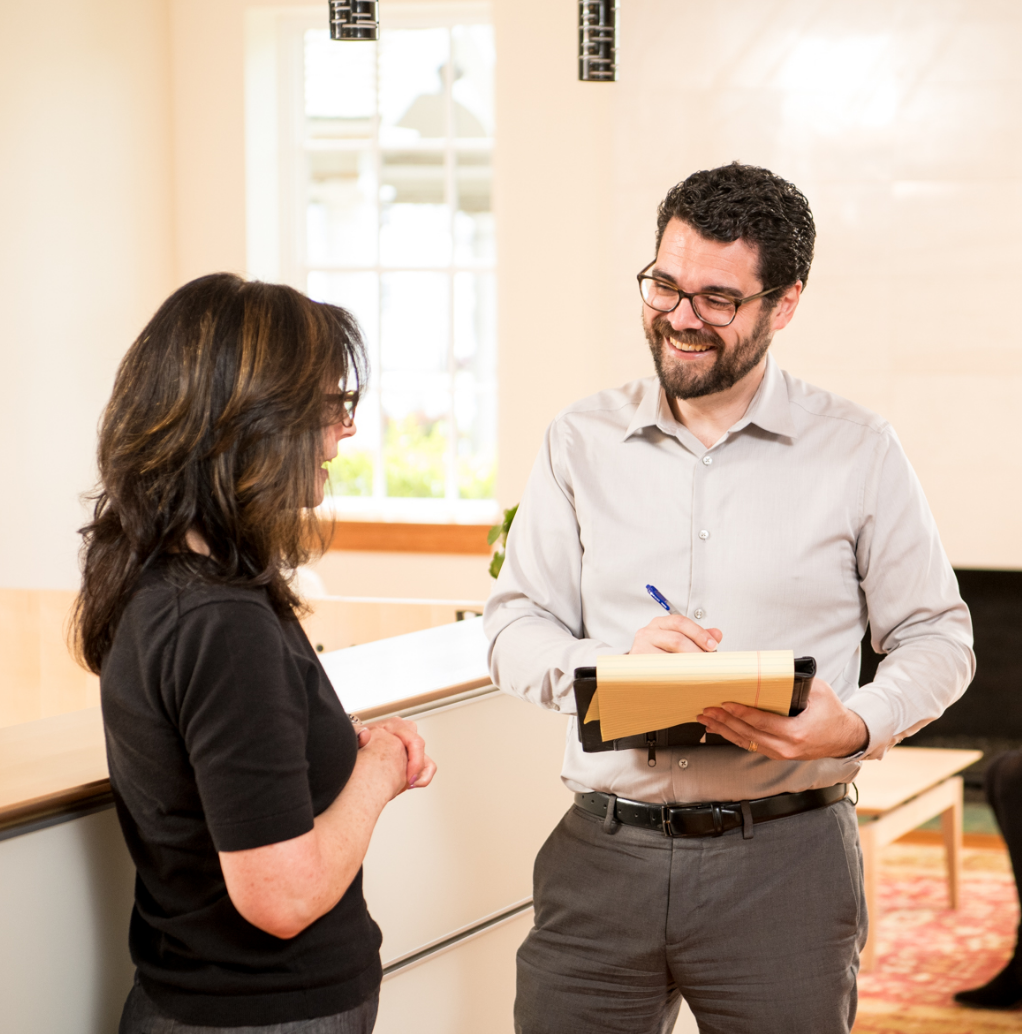 Guiding our company's successful efforts to compete in today's marketplace, Brian Zidek's corporate vision distinguishes Excess Reinsurance from its competitors. After receiving his Bachelor of Arts in Economics from Dickinson College, Brian obtained his Juris Doctor from Georgetown University School of Law. He joined Excess Reinsurance more than 20 years ago after a brief (and forgettable) career practicing law.  
Brian enjoys competing in triathlons, surfing and skiing, and is an active civic leader in his community. Brian lives in the suburbs of Philadelphia with his wife and three children.
Dan Rego
Senior Vice President
Dan Rego, Senior Vice President, oversees stop-loss business development and shared risk arrangements, including captive and consortium offerings. Dan is often found working directly with underwriters and producers to offer an assortment of creative and innovative solutions for their clients. Although Dan has been with Excess Reinsurance for almost 20 years, he has been working in the health insurance industry in both underwriting and marketing capacities since January of 1994.  
Dan enjoys being part of Excess Reinsurance, which has successfully underwritten insurance products for over 30 years. When not at work, Dan enjoys time with family and friends, a round of golf, and traveling both domestically and abroad.
Parker Gordon
Senior Vice President
Parker Gordon, Senior Vice President, oversees marketing and product development. Parker possesses strong mathematical, analytical, and interpersonal skills that consistently provide Excess Reinsurance's clients with innovative solutions for their unique needs. Parker works tirelessly to ensure that Excess Reinsurance's business relationships flourish in ways that are beneficial to all of the parties involved. He is one of the most visible faces of Excess Reinsurance but also plays a significant role in setting the internal culture of the organization.
Parker has been with Excess Reinsurance since 2001. In his tenure with the firm, he has held several positions including Underwriting Manager. Parker attended Temple University Fox School of Business for both his undergraduate and graduate studies, majoring in Risk Management and Business Law. Outside of the office, Parker enjoys spending time with loved ones, exercising, and traveling. He especially enjoys travel back to his birthplace, Italy.
William Christie
Chief Actuary
William (Bill) Christie serves as Chief Actuary for Excess Reinsurance. In this role, Bill has leadership responsibility for all actuarial functions including pricing methodologies, network valuation, actuarial aspects of new product development, and ongoing monitoring of financial results.
Prior to joining Excess Reinsurance, Bill held senior roles across domestic and global healthcare business at Cigna.
Bill is a Fellow of the Society of Actuaries and a member of the American Academy of Actuaries. He graduated Summa Cum Laude with a B.B.A. in Actuarial Science from Temple University. When he's not working, Bill enjoys running and spending time with his family.
Susan Dolan, RN CCM
Director of Medical Review
Susan Dolan has been advising Excess Reinsurance underwriters of potential catastrophic claims for almost 14 years. In her role as Director of Medical Review, she works with a dedicated team of medical review consultants who use their knowledge and varied experiences to research and evaluate medical treatment costs for current and prospective business opportunities.
Susan began her clinical nursing career 35 years ago in area hospitals caring for patients on both medical/surgical and telemetry units, moving on to hospital bill audits and medical and workers compensation case management in later years. Susan holds her nursing license in both New Jersey and Pennsylvania and also has her Certified Case Management credentials.
Susan has an eye for detail and strives to perform her job duties with professionalism and accountability. In her spare time, she enjoys baking, cooking, and crafting as well as spending time with her husband and two children.
Michael Mineo, Controller, has worked in the insurance industry for over 25 years in a variety of senior financial reporting and compliance roles. Mike is responsible for financial reporting and internal controls and works with a dedicated accounting team to provide top-notch customer service to all Excess Reinsurance clients.
Prior to joining Excess Reinsurance, Mike was the Director of Financial Reporting at AFLAC. Mike earned his Bachelor of Science in Accounting from Fordham University and his Juris Doctor from Widener University, Delaware Law School. Mike is a Certified Public Accountant, a member of the New Jersey Bar and a Fellow of the Life Management Institute (FLMI).
In his spare time, Mike enjoys spending time with his family, reading, golf, and playing with his dog.
Woody Zenfell III
Software Architect
Woody Zenfell has overseen the design, construction, and maintenance of Excess Reinsurance's software systems for more than a decade. His knack for thinking about a problem so clearly and thoroughly that it can be explained to a machine, however, is valuable far beyond writing code.
Once he coaxed a computer to perform simple tricks 35 years ago, Woody was hooked, picking up Bachelor of Science and Master of Science degrees in Computer Science from Washington University in St. Louis before relocating to the Philadelphia area to learn from brilliant colleagues at Ternary Software. While Woody still loves the intricate technical workings that make machines "tick", he's more fascinated by the ways humans and machines relate to each other in long-term systems.
When he's not increasing Excess Reinsurance's capabilities or trying to share his sense of awe and delight with his son, Woody also enjoys playing orchestral music, sorting out pointless minutiae in Factorio, and sailing small craft in smooth waters.
Jean Trego
Claims Manager
Jean Trego, Claims Manager, oversees the Claims Department activities. Jean works with a talented team of Claims Auditors to provide timely claims review and high-quality customer service to our Excess Reinsurance clients. Working closely with the Underwriting staff, Jean is often the first claims contact for new Third Party Administrators for the CAP Product. Jean often works directly with Stop Loss Coordinators and Claims Management teams to further explain reporting and claim submission requirements to help ensure a seamless transition and proper claim submissions.
Jean has been with Excess Reinsurance since 2013, beginning as a Sr. Claims Auditor before transitioning into her current position. In total, Jean brings over 20 years' experience in the Insurance industry to her role as Claims Manager. Prior to joining Excess Reinsurance, Jean worked for a large third-party administrator. Jean also holds a Producers License in the State of New Jersey with the Accident and Health or Sickness, Life, Property and Casualty authorities.
In her spare time, Jean enjoys spending time with her family and friends, reading, art, and long walks in the park with her dog.
Theresa Nucifore
Senior Office Operations Manager
Theresa Nucifore, Senior Office Operations Manager, keeps Excess Reinsurance running smoothly through a range of responsibilities that includes oversight of office administration and operations, human resources and recruitment, and special projects. With almost 20 years of experience at Excess Reinsurance, if Theresa cannot solve your issue or answer your questions, she can certainly point you in the right direction. Theresa strives to find the best in everyone, promoting teamwork within each department and encouraging individuals to develop their best qualities.  
In her spare time, Theresa enjoys spending time with her family, cooking, gardening, and beach vacations.
The Excess Reinsurance team strives to be a proactive neighbor and citizen by giving back to our community and stepping up to meet various needs that cross our path. Over the years we've worked closely with the local chapters of Boys & Girls Clubs of America, Hurricane Sandy and Katrina Relief, Philabundance, and other nonprofits to sponsor projects and pool together resources.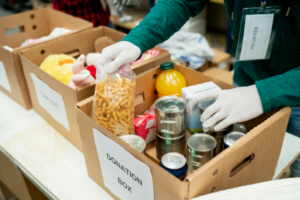 Our clients vary from municipalities to brokers and employer groups, so this means the challenges they face also vary. We pride ourselves on providing innovative solutions to help them overcome these challenges.
A new city ordinance required businesses of their size to spend approximately $3.00 per hour per employee on benefits, but this employer had never provided health insurance benefits and wasn't sure how to proceed. They turned to Excess Reinsurance for how to move forward.