Excess Reinsurance Achieves Performance Assessment Rating of PA-2 (Excellent) by AM Best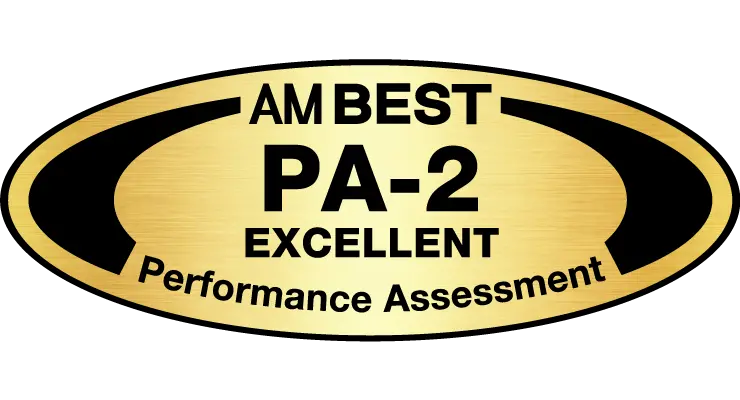 [Woodbury, NJ] — Excess Reinsurance, a leading player in the stop loss insurance industry, proudly announces that it has been awarded a Performance Assessment Rating of PA-2 (Excellent) by AM Best, a globally recognized credit rating agency specializing in the insurance industry.
"The assessment reflects Excess Re's excellent underwriting capabilities, excellent governance and internal controls, excellent financial condition, excellent organizational talent and strong depth and breadth of relationships." Source: AM Best
For over 30 years, Excess Reinsurance has stood at the forefront of the stop loss marketplace. Their commitment to customization and creative safeguards continuously delivers superior outcomes to their clients and business partners. Excess Re has vast experience customizing solutions to meet a wide variety of scenarios and starting points, with policies available in all 50 states.
"AM Best considers Excess Re's governance and internal controls to be excellent. Excess Re has a proven alignment of interests given its uniquely positioned relationship with sister company, Argo Capital Group Ltd. Excess Re has a detailed strategic vision designed to support the creation and administration of innovative insurance products for its niche market." Source: AM Best
"We are proud of this significant achievement, and it further motivates us to continue delivering exceptional value to our clients and partners," said Brian Zidek, President of Excess Reinsurance.
Parker Gordon, Senior Vice President of Excess Reinsurance, said, "Achieving an AM Best Performance Assessment Rating of PA-2 (Excellent) is a testament to the experience and dedication of our team. It reflects our commitment to performance across all facets of our business."
This rating confirms Excess Reinsurance's position as a reliable and formidable player in the stop loss sector. The company remains focused on its mission to provide innovative and comprehensive risk management solutions while maintaining the highest standards of professionalism and integrity. For the full press release and rating disclosure, visit the AM Best website.
About Excess Reinsurance
Founded in 1988, Excess Reinsurance was one of the first managing general underwriters in the nation to specialize in stop loss insurance. Thirty years later, we've grown from a tiny team of three underwriters to a robust cadre of sales and underwriting professionals, legal counsel, administrative support, a growing actuarial staff, and a comprehensive claims department. Our sister company, Argo Capital Group, was founded in 1996 as a vehicle to facilitate risk sharing for Excess Reinsurance's partners and clients. Today, Excess Reinsurance underwrites stop loss policies for more than one thousand groups annually while remaining true to our four core principles: integrity, stability, innovation, and quality service.
About AM Best
AM Best is a global credit rating agency, news publisher and data analytics provider specializing in the insurance industry. Headquartered in the United States, the company does business in over 100 countries with regional offices in London, Amsterdam, Dubai, Hong Kong, Singapore and Mexico City. For the latest Performance Assessment, access www.ambest.com.