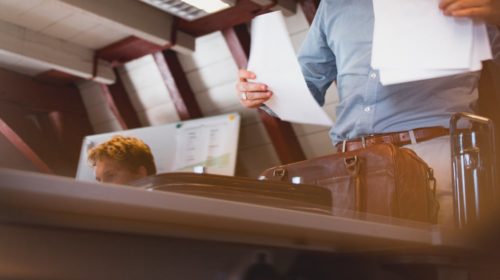 Specific and Aggregate Stop Loss Insurance
Excess Reinsurance offers A-rated traditional specific and aggregate excess loss insurance to self-funded employers eager to manage risk. As one of the nation's largest and longest-standing providers of stop loss insurance, we have vast experience customizing solutions to meet a wide variety of scenarios and starting points, with policies available in all 50 states. Lean on our longevity, wisdom, and stability in securing right-fit stop loss coverage tailored to your budget and risk threshold.
Level Funded Aggregate Only Insurance
Excess Reinsurance is one of the nation's largest underwriters of level funded aggregate only insurance. Our standout product, Controlled Aggregate Protection (CAP), has helped thousands of clients transition out of the inefficient and opaque fully insured world. Excess Reinsurance also utilizes this level-funded chassis to offer unique Affordable Care Act (ACA) products as well as consortium and captive solutions.
Minimum Essential Coverage and Minimum Value Plans
Thousands of clients comply with the Affordable Care Act (ACA) via aggregate stop loss insurance available through minimum essential coverage (MEC) plans and minimum value plans (MVP). To accommodate our clients' diverse needs and objectives, Excess Reinsurance has developed hundreds of options to address the challenges in this space. They range from basic MEC coverage to more robust MEC Plus plans; from add-on benefits like critical illness coverage and dental coverage to Platinum MVP packages. Describe your exact needs and parameters and let us customize solutions that check every box.